WE REDESIGNED the website for The Associated Press-NORC Center for Public Affairs Research. AP-NORC needed a complete redesign of their main organization website, a rich database of public opinion research containing hundreds of articles, projects, and datasets. The site needed to be flexible and future-proofed, with the freedom to customize content and front-end user experience as the organization evolved.
The design took inspiration from major news and magazine publishers. As a public opinion polling institution, AP-NORC wanted to establish themselves as an authoritative data source for news and research organizations. Our redesign centered on reinventing AP-NORC's image as a vital and timely source of insight into today's national issues.
The homepage is where the versatility of the redesign really shines. AP-NORC's latest flagship studies are featured above the fold in a continuously rotating feed, similar to how a news organization would display breaking content. Several breakout sections feature customized options and controls for site administrators including the "In the News" section which highlights studies relevant to news events.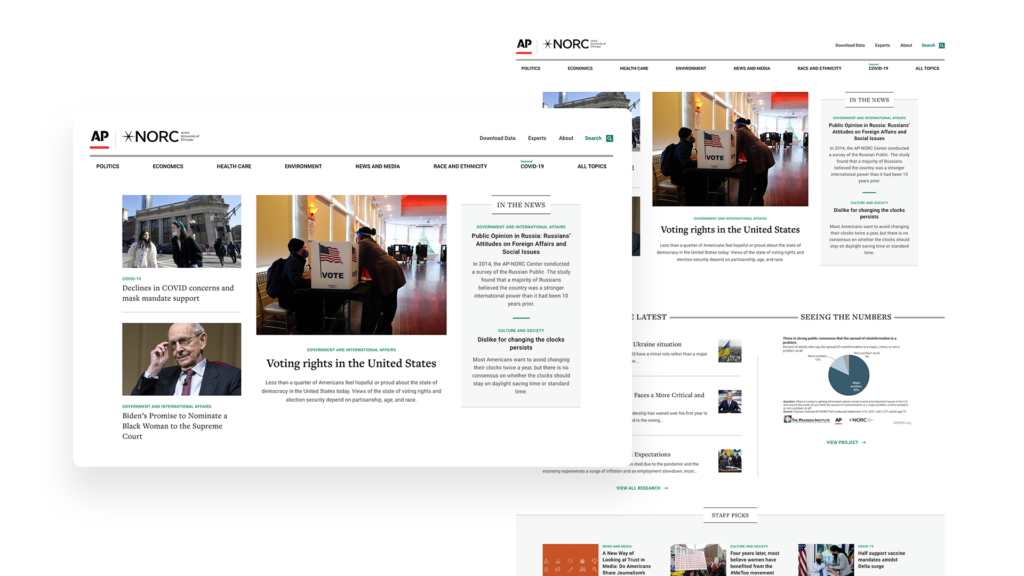 Diving into each article reveals an in-depth analysis of the accompanying public opinion poll with images from the Associated Press as well as downloadable content like PDF reports and press releases.
The archive and data download sections provide users with unprecedented access to AP-NORC's rich archival content and polling data. Dynamic filtering, sorting, and search interfaces make browsing the pages of the archive intuitive and enjoyable. The innovative data download page broke new ground in user access to the raw information behind every study in multiple formats.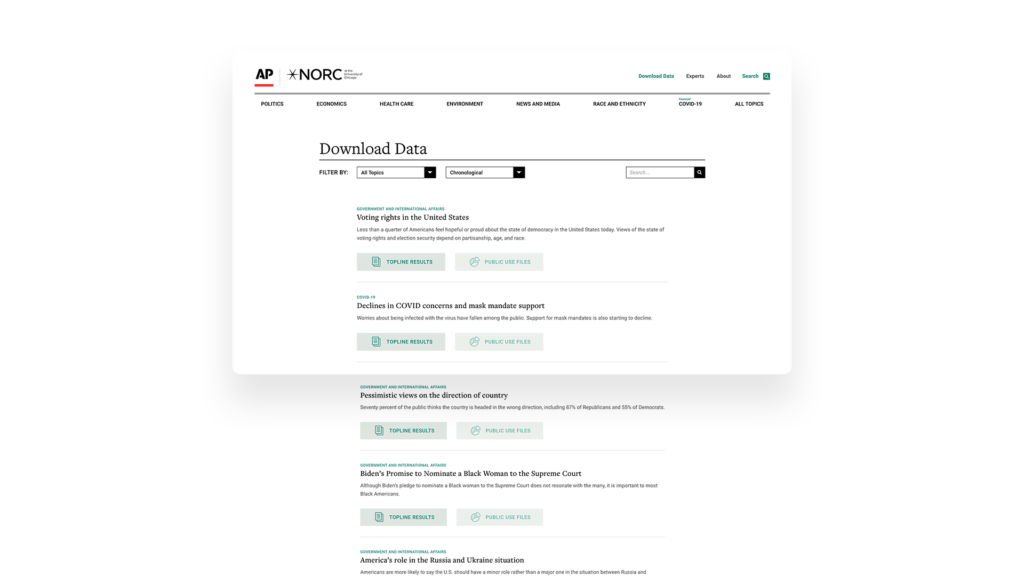 WE CHOSE the WordPress CMS for the backend, coding a custom-built theme in PHP and JavaScript based on the popular Underscores framework. The theme featured robust content control and media library organization as well as deep site analytics, allowing the web team to track granular user data and site usage across browsers and devices.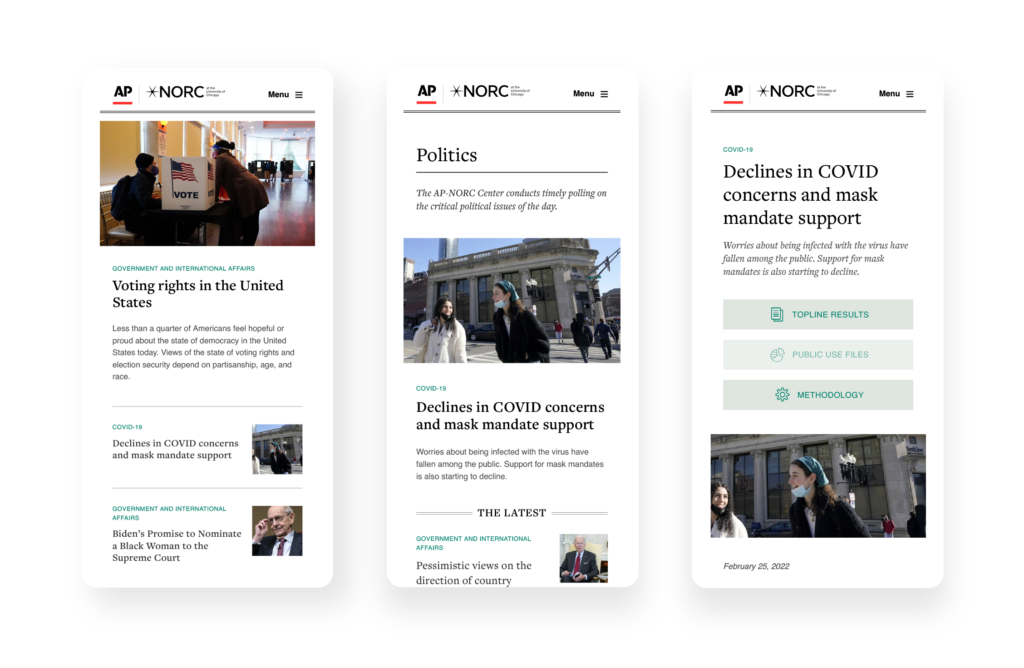 A tailored backend interface includes a multitude of optimizations for administrators. Custom fields on all the main pages give admin users complete control over the website's features and content. These include article and data search features that allow seamless filtering for the entire site database to add related posts, pages, media, and downloads. This greatly simplifies site management and allows anyone on the team to update content without ever having to touch a line of code.