WE CREATED an interactive campaign, "A Call to Stop the Next Pandemic" to bring clarity and information about the role of nature in pandemics, how we got here and how we can make changes to prevent them. With a lot of misinformation circulating early in 2020 about the cause of COVID-19, this project came at a key time when people were looking for answers and information about what happened. To make this complex topic clear, accessible and engaging, we created a custom designed illustration, landing page, 2D animation and interactive data visualizations.
This project is the visual and interactive accompaniment to World Wildlife Fund's ongoing pandemic campaign examining how human behavior has contributed to a sharp rise in emerging infectious diseases over the past forty years. It also looks at how the increased risk of zoonotic diseases like COVID-19 poses a threat to already marginalized people, including indigenous communities.
OUR GOAL was to distill complex data into a clear and interactive primer that explains the origins of zoonotic diseases like COVID-19, a topic that is complicated and not often discussed despite its historic significance to human health. To accomplish this, we used a combination of data-driven animation and interactive graphics that guide the user through a narrative experience that drills down into key human behaviors that led to an environment ripe for the development and transmission of zoonotic diseases.

THE IMPACT this project has had is significant on zoonotic disease awareness in the general public and has spurred tens of thousands of people to take action. To date, 42,328 people have sent over 130,000 messages to Congress. The animated explainer video has received over 130,000 views and has been translated by users into several languages, broadening the reach of the message. On social media, the content generated 21,204 likes and 2,000+ shares and saves. Additionally, several prominent celebrities shared the content including Jared Leto, Alyssa Milano, and Isabella Gomez, greatly expanding the content's reach through their millions of followers. The project campaign was shared and promoted globally across WWF offices in Europe and Australia.
The success of the success and feedback from the project also helped launch the foundation of a multi-part interactive campaign set to release throughout 2021.
QUICK STATS:
Campaign: Custom Illustration, Animation, Data Visualization, Interactive graphics
Impact: 42k people sent 130k+ messages to Congress
Reach: 21,200 likes and over 2k+ shares and saves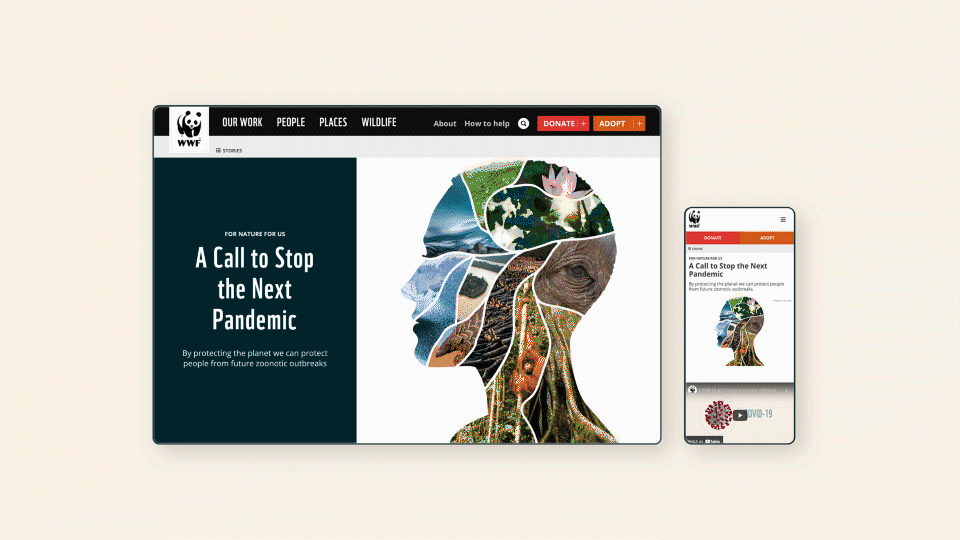 TO ACCOMPLISH the task of communicating the complex connections between humans and zoonotic diseases, we used a number of digital tools and technologies weaved into a cohesive narrative on a dedicated page of worldwildlife.org. The reader is introduced to the concept of zoonotic diseases with a brief and engaging animated video created using Adobe After Effects which was repurposed for social media to promote the project.
Our goal was to distill complex data into a clear and interactive primer that explains the origins of zoonotic diseases like COVID-19, a topic that is complicated and not often discussed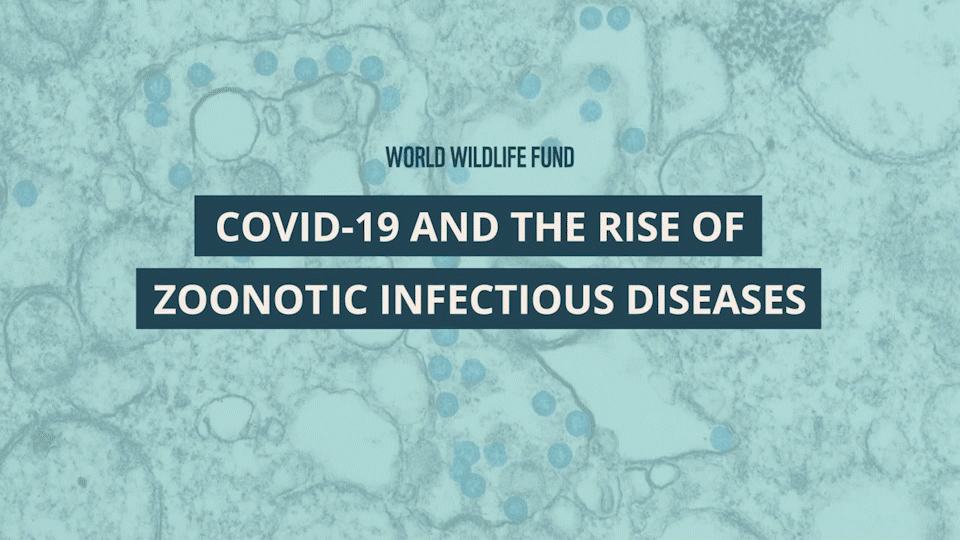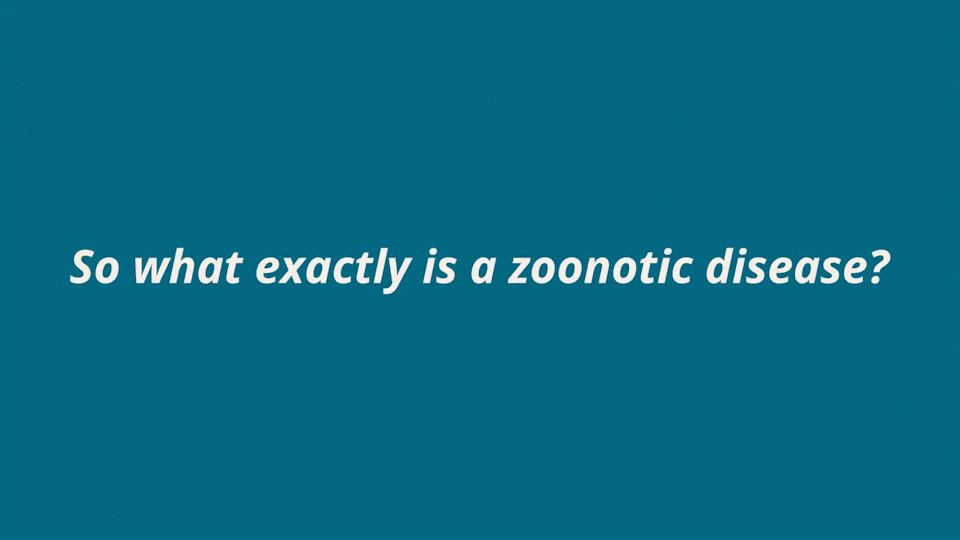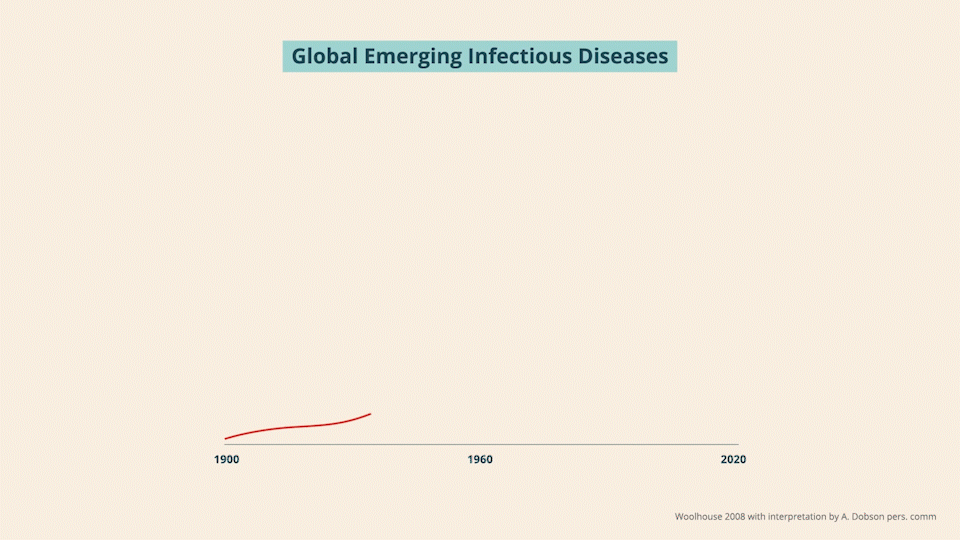 Additionally, to maximize accessibility and future-proof the design, the static data visualizations were built entirely with HTML5 and CSS3. The project was entirely responsive on mobile and tablet, ensuring that readers would get the full interactive experience on any device they were using.
COLLABORATORS Tresson Canley and Dave Leonard for additional design and animation.